USPS Employee Benefits Handbook
THE USPS NEW EMPLOYEE BENEFITS HANDBOOK.
Read this USPS handbook to learn about Read about USPS benefits, perks, insurance, Health Plans, FEHB, FSA, FEGLI, FEDVIP, FLTCIP, FERS, Holiday leave, sick leave, retirement, and much more.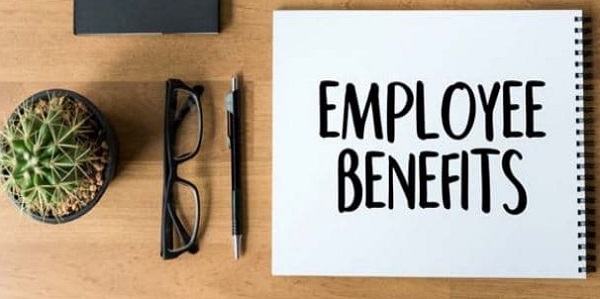 INTRODUCTION TO YOUR BENEFITS.
More than 600,000 employees work at the Postal Service, and you now are part of an organization that is a household name and part of every community. It is important to the Postal Service that employee benefits are taken seriously, because your health, and that of your family, are important to us. The Postal Service is equipping, empowering and engaging employees for success, and these benefits are part of what will help make you successful.Your total compensation package at the Postal Service is more than just what you're taking home in your paycheck. Your employee benefits factor into your compensation package. You have access to hundreds of health insurance plans, a competitive retirement plan, paid annual and sick leave, and a myriad of other wonderful benefits. Your benefits will be what you make of them.The Postal Service is committed to its employees. We believe this wide range of benefit options provides the flexibility you may need to create a work-life balance that helps enables your success throughout your Postal Service career.
BENEFITS & WELLNESS TEAM.
The Benefits & Wellness Team's mission is to support the overall well-being of our employees, retirees and their families through awareness, education and access to better options.What you eat, and how much you exercise is important, but wellness is so much more than that. Wellness also is about your physical and emotional health, your sense of financial security, your connections with others and your community, and it's about how fulfilled you feel at work and in your work. Wellness is not about sacrificing in one area in order to succeed in another. It's about finding a balance between all of these dimensions — caring for the whole you.Through the work of the Benefits & Wellness team, the Postal Service offers many useful tools and resources for you and your family to stay well, as a whole, so keep an eye out for upcoming programs and activities. Be sure to check us out at https://liteblue.usps.gov/wellness.If you have any wellness questions, or suggestions, don't hesitate to email us at healthandwellness@usps.gov.Your goal when it comes to benefits is to choose the best options for you.Do your research! Evaluate what your health, life and retirement needs are and how to best meet those needs.
ACCESSING YOUR BENEFITS.
You must meet certain benefits deadlines – based on your enter-on-duty date – in order to be able to participate in the benefits outlined in this handbook. However, before you go to sign up for your benefits, make sure you have the necessary information, including your Employee Identification Number (EIN), Self-Service Password and PIN. Your EIN and Self-Service Password grant you access to Liteblue®(an employee benefits portal, including health insurance, retirement, payroll, leave and more) and PostalEASE® to enroll in your employee benefits. The site also grants access to the Net-to-Bank portal where you can directly deposit your paychecks into a bank account of your choosing, as well as any allotments. To access your pay information online, please visit: https://liteblue.usps.gov and select ePayroll.
Here is how to get your EIN, Self-Service Password and PIN: Employee Identification Number (EIN)
Provided at orientation in your orientation packet.
Can be found on your Earnings Statement if you don't receive an orientation packet.
PIN & Self-Service Passwor: Arrives via mail within two weeks of your start date.
Use PIN to access PostalEASE® via telephone.
Go to https://ssp.usps.gov to set up your Self-Service Profile and Self-Service Password for access to the PostalEASE®website. Below is a chart that outlines the employee benefits and their deadlines for new employees. Make sure you keep track of what you've signed up for, and what still is on your checklist.Enrolling in benefits is easy! Use your EIN and Self-Service Password to log onto https://liteblue.usps.gov. You may go to https://liteblue.usps.gov/newhirebenefits if you have questions concerning your employee benefits, or contact the HRSSC at 1-877-477-3273, option 5; Federal Relay Service 1-800-877-8339.
BENEFIT TYPE – ENROLLMENT TIMELINE.
Federal Employees Health Benefits (FEHB) 60 days from enter-on-duty date*
Federal Employees Dental and Vision Insurance Program (FEDVIP) 60 days from enter-on-duty date*
Federal Employees' Group Life Insurance (FEGLI) 60 days from enter-on-duty date*
Federal Long Term Care Insurance Program (FLTCIP) 60 days from enter-on-duty date**
Thrift Savings Plan (TSP) (Part of your retirement plan) Automatically enrolled at 3% — you can change at any time. Flexible Spending Accounts (FSA) 60 days from enter-on-duty date*
Commuter ProgramEnroll at any time.*
Enter-on-duty date can be found on your PS Form 50, Notification of Personnel Action, that you will receive in the mail. For career conversions, this would be your Career Appointment Date.**
You have 60 days to apply for coverage with abbreviated underwriting. If you are applying for any other type of coverage, you may apply at any time.If you are enrolled in the USPS Health Benefits Plan at the time of your conversion to a career position, that enrollment is terminated about 30 days after your conversion, or the day before your FEHB coverage begins; whichever comes first.
FEHB and FSA.
Save money on eligible out-of-pocket expenses. When you have FEHB and an FSA, you can use money in your FSA to pay for your eligible FEHB out-of-pocket expenses (such as copayments and coinsurance) and qualied medical costs and health care expenses that your FEHB may not cover. FEHB and FEDVIPLower your out-of-pocket costs on dental and vision expenses with FEDVIP coverage in addition to FEHB coverage. Your FEHB plan will be the 1st payer for any dental and vision benet payments.
FEHB Comprehensive Medical Insurance. Dental benefits may be included. Vision benets may be included. Health Care FSA. You can put aside pre-tax dollars each year to pay for eligible health care services and items for you and your family that are not paid by your health, dental or vision insurance.*Information on a Dependent Care FSA is at liteblue.usps.gov.
FEDVIP Dental – comprehensive dental insurance Vision – comprehensive vision insurance FSA and FEDVIP When you have an FSA and FEDVIP,you can use money in your FSA to pay for your eligible FEDVIP out-of-pocket expenses (such as copayments and coinsurance) and eligible expenses that your FEDVIP plan may not cover. FEHB, FEDVIP, and FSA Save money on eligible out-of-pocket medical, dental and vision expenses. You can use your FSA to pay for any eligible out-of-pocket expenses not covered by your FEHB or FEDVIP plan.
FEDERAL EMPLOYEES HEALTH BENEFITS OVERVIEW.
FEDERAL EMPLOYEES HEALTH BENEFITS PROGRAM (FEHB) The Postal Service participates in FEHB,which provides excellent coverage and flexibility with the majority of the cost paid by the Postal Service. FEHB offers comprehensive health insurance coverage for you, your spouse and your children under age 26. There are many plans available, including Fee-for-Service, Health Maintenance Organizations, and High Deductible and Consumer-Driven Health Plans. Your premium contributions are not subject to taxes.
Choosing a health insurance plan can be confusing. Be sure you assess your needs and evaluate the plans available to you.
You have the option of three enrollment types—Self Only (just you), Self Plus One (you and one eligible family member) and Self and Family (you and multiple eligible family members).
If you don't know where to start in selecting a plan or a type of plan, try Checkbook's Guide to Health Plans. This tool guides you through the decision-making process to help you find a medical plan that best fits your needs. It also includes tools to help you make dental and vision plan selections, and it helps you coordinate a Flexible Spending Account, Health Savings Account, or both with your FEHB plan for important tax savings.
If you have an idea of your preferred type of plan, the Plan Comparison Tool – offered by the Office of Personnel Management (OPM) – is a good tool for narrowing down the decision. You can use the tool to enter your ZIP Code and view available plans in your area. You can select up to four plans to compare side-by-side. Note: you can only compare four plans at a time with the tool. If you select more than four, the tool will not work, without explanation. To access the tool, go to https://liteblue.usps.gov/fehb.To access these tools and to enroll in FEHB, visit the FEHB page on the LiteBluesite at https://liteblue.usps.gov/fehb. Here, you also will find a link to PostalEASE®(where you make your health plan selection).
New, and newly eligible employees may enroll within 60 days after becoming eligible, during the annual FEHB Open Season or within 60 days of experiencing a Qualifying Life Event (QLE), including marriage, divorce, birth of a child, etc.
USPS HEALTH PLAN TYPE – FEATURES.
Fee-for-Service (FFS) Plan: You can choose your physicians, hospitals and other providers. You may incur higher out-of-pocket expenses than other plan types.
Maintenance Organization (HMO) Plans: You receive care through a network of physicians or hospitals within a particular geographic or service area. You generally must use in-network providers and need a referral to see a different provider.
Consumer-Driven Health Plans (CDHP) and High Deductible Health Plans (HDHP): You typically pay lower premiums and can cover out-of-pocket costs by contributing to a Health Reimbursement Arrangement (HRA) or Health Savings Account (HSA). Some plans require you to use in-network physicians only; others require you to pay more to use out-of-network physicians.
You have a higher deductible than other plan types and are not eligible for an HSA if you are covered by another type of plan, including Medicare. Remember, the highest-cost plan is not necessarily the best for meeting your individual needs. By taking time to select the right plan and coverage level, you can be confident that you have the right amount of coverage without overpaying.
CARING FOR YOUR HEALTH.
Knowing your blood pressure, blood sugar, cholesterol and body mass index (BMI) is important to effectively managing your overall health. These numbers can provide a glimpse of your health status and risk for certain diseases and conditions, including heart disease, diabetes, obesity and more. By scheduling a regular check-up with your health care provider, you can find out what your numbers are now and determine if you need to make any changes to protect your health in the future.
HEALTHY NUMBERS.
Blood Pressure 120/80 or less.
Blood Sugar (fasting) Less than 100
Total Cholesterol Less than 200
Body Mass Index 18.5 – 24.9
LEARN MORE.
For information on your plan's Health Assessment, Wellness Programs, or 24/7 Support; visit https://liteblue.usps.gov/healthtools
HEALTH ASSESSMENT.
Once you "Know Your Numbers," the next step is to complete a health assessment. Most health plans offer a free health assessment and many provide you an incentive for completing the assessment (e.g., $75 gift card).
Need a Doctor? Most health plans have a "Find a Doctor" feature on their website. You can quickly search for an in-network health care provider near where you live or work.Preventive CareDid you know that preventive care services are covered at no cost to you under your health plan when you see an in-network provider? Preventive services are those services you often receive during an annual exam and include:
Tests to "Know Your Numbers"
Cancer screenings
Sexually Transmitted Diseases (STD) screenings
Vaccinations (e.g., flu shot)
To find out what preventive services are appropriate for you, ask your doctor or visit: www.cdc.gov/prevention.
Wellness Programs:
In addition to a Health Assessment, you likely have access to a number of Wellness Programs through your health plan, including weight management, tobacco cessation and programs for specific conditions like diabetes or hypertension. Health plans also have a wealth of resources to help you stay healthy. Some plans even offer rewards for participating in wellness programs.*Source: Center for Disease Control. This is general information and not a substitute for advice from your health care provider.
HEAD TO THE EMERGENCY ROOM.
If you think you or your loved one may be experiencing an emergency medical condition, you should go to the nearest emergency room or call 911.An emergency medical condition is any condition (including severe pain) that you believe without immediate medical care may result in:
Serious jeopardy to your or your loved one's health, including the health of a pregnant woman or her unborn child.
Serious impairment to your or your loved one's bodily functions.
Serious dysfunction of any of your or your loved one's bodily organs or parts.If you obtain care at an emergency room, you will likely pay more out-of-pocket than if you were treated at your doctor's office, convenience care clinic or urgent care clinic.
GETTING THE RIGHT CARE.
Effectively using your health coverage is about much more than seeing a doctor when you are sick— it's about managing your health and making appropriate health care choices so you stay healthy.
24/7 Support.
It is 2 a.m. and you or a loved one is in pain. Do you rush to the emergency room? Do you wait it out and try to get in to the doctor in the morning? These decisions can be scary, but you don't have to make them alone. As part of your health plan, you may have access to a nurse-advice line that allows you to speak with a nurse 24 hours a day, 7 days a week, at no cost to you. They can help you assess your symptoms and determine the urgency of the situation.
Your Primary Care Physician.
When you or a loved one is ill or needs medical care, you want someone you know and trust to help. For routine, primary/preventive care, or non-urgent treatment, your doctor's office may be your best option for medical care. Your doctor knows you and your health history and has access to your medical records. You may also pay less out-of-pocket when you receive care in your doctor's office.
Convenience Care Clinic.
Sometimes you may not be able to get to your doctor's office, and your condition is not urgent or an emergency. In these situations, you may want to consider a convenience care clinic. Convenience care clinics are often located in malls or some retail stores and offer services without the need to schedule an appointment. Services at the convenience care clinic may be provided at a lower out-of-pocket cost than an urgent care clinic visit. Services at a convenience care clinic are generally available to patients 18 months of age or older. Services that are available may vary by clinic.
Urgent Care Clinics.
Sometimes you may need medical care fast; however, a trip to the emergency room may not be necessary. Of course, during office hours you may be able to go to your doctor for an urgently needed service. However, if you require urgent care outside your doctor's regular office hours or you are unable to be seen by your doctor immediately, you may consider going to an urgent care clinic. At an urgent care clinic, you can generally be treated for many minor medical problems faster than at an emergency room. Services that are available may vary by clinic. If you choose to use an urgent care clinic, please make sure it is in-network by calling the toll free number on the back of your health insurance card.
Catastrophic Limit: The maximum amount of certain covered charges you have to pay out of your pocket during the year. Setting a maximum amount protects you. Separate limits are usually applied on a per person and per family basis.
Coinsurance: A variable dollar amount you pay as your share for services you receive, such as a doctor's visit. The amount you pay depends on the percentage required by your plan and whether or not you've met your calendar year deductible. For example, your health plan's allowed amount for a doctor's visit is $100 and your coinsurance is 20%. If you've met your deductible, you pay 20% of $100, or $20. If you haven't met your deductible, you pay the full $100.
Copayment: A fixed dollar amount you pay to the provider, pharmacy, etc., as your share of services you receive, such as a doctor's visit (for example, you might pay $15 each time you visit your doctor).
Deductible: The dollar amount of covered expenses an individual or family must pay out of pocket before the health plan begins to pay benefits. There may be separate deductibles for different types of services. For example, a plan can have a prescription drug benefit deductible or an outpatient deductible separate from its calendar year deductible.
Generic Drug: A generic drug provides comparable effectiveness and safety to a brand name drug and usually costs less. A generic drug may have a different color or shape than its brand name counterpart, but it must have the same active ingredients, strength and dosage form (pill, liquid or injection).
In-Network: You receive treatment from the doctors, clinics, health centers, hospitals, medical practices and other providers with whom your plan has an agreement to care for its members.
Out-of-Network: You typically pay more when you receive treatment from doctors, hospitals and medical practitioners other than those with whom the plan has an agreement. Some plans do not allow out-of-network services, in which case you will pay the full amount.Out-of-Pocket Costs: Health care costs that you must pay because they are not paid for by insurance, such as deductibles, your share of coinsurance, copayments and all non-covered expenses.
Preventive Care: Care to keep you healthy or to prevent illness, such as routine checkups and flu shots, and when applicable, some tests like colorectal cancer screening and mammograms.
HEALTH CARE KEY TERMS AND DEFINITIONS.
These are general definitions. Please refer to individual health plan for specific information about your coverage.
FEDERAL EMPLOYEES' GROUP LIFE INSURANCE (FEGLI).
The Postal Service offers group term life insurance through FEGLI. The cost of Basic coverage is fully paid by the Postal Service*, and you have the option to purchase additional coverage for yourself and your family members through payroll deductions. As a new employee you are automatically enrolled in the Basic Life Insurance plan. Your coverage is equal to your salary rounded up to the next $1,000, plus $2,000. You may also elect Optional insurance.You are not automatically covered by Optional insurance like you are with Basic insurance. You must take action to elect Optional insurance. You must be enrolled in Basic in order to elect Optional coverage. You pay the full cost for all Optional insurance you elect.
There are three types of Optional insurance:
Option A insures your life for $10,000.
Option B insures your life for 1, 2, 3, 4, or 5 multiples of your annual rate of basic pay rounded up to the next even $1,000.
Option C insures the lives of your spouse and eligible dependent children. It comes in 1, 2, 3, 4, or 5 multiples of coverage. Each multiple is equal to $5,000 for a spouse and $2,500 for each eligible dependent child.
You also receive Accidental Death and Dismemberment (AD&D) coverage as an automatic part of Basic insurance and Option A insurance (if elected) at no additional cost. There is no accidental death and dismemberment coverage with Options B and C.Open Season for life insurance does not come annually like health insurance.Outside of when you are first hired, or become a career employee, you can enroll in or increase FEGLI coverage when you experience a Qualifying Life Event (QLE), such as marriage, divorce, birth of a child, etc., or by submitting a Request for Life Insurance along with satisfactory medical information. However, you do not have to wait for an Open Season or QLE to reduce or cancel coverage. You can do so at any time (unless you transferred ownership of your coverage).For additional information and FEGLI forms, visithttps://liteblue.usps.gov/fegli.
ADDITIONAL BENEFITS & RETIREMENT INFORMATION.
FEDERAL EMPLOYEES DENTAL AND VISION INSURANCE PROGRAM (FEDVIP).
While you pay the full cost, FEDVIP group insurance offers excellent coverage and your premium contributions are not subject to taxes. You can select from a variety of different dental and vision plans to meet your and your family's needs. You do not need to be enrolled in FEHB to participate in FEDVIP.New and newly eligible employees may enroll within 60 days after becoming eligible or during the annual FEDVIP Open Season. Self Only, Self Plus One and Self and Family options are available. To enroll in dental insurance, vision insurance, or both, visit the BENEFEDS website (www.benefeds.com) or call FEDVIP at 1-877-888-3337 (TTY: 1-877-899-5680).
FLEXIBLE SPENDING ACCOUNTS (FSA).
Health care FSAs allow you to save money for health care expenses. Think of it as a savings account that helps you pay for items that typically aren't covered by your FEHB plan, FEDVIP or other health insurance coverage.Dependent Care FSAs allow you to set aside money to pay for day care for young children or for elder care expenses. The money contributed to your FSA is deducted from your pay before taxes, so in most cases you save about 30% on your federal taxes. The average tax savings for a person earning $50,000 who contributes $2,000 into an FSA is approximately $600. That means you get $2,000 worth of health care purchasing power plus pay about $600 less in federal taxes. Eligible employees can enroll in FSAs each year during Open Season. Open Season enrollments are effective January 1 of the following year. Current enrollees must remember to enroll each year to continue participating in the FSA program. Enrollment does not carry forward year to year. New and newly eligible employees who wish to enroll in this program must do so within 60 days after they become eligible, but before October 1 of the calendar year.For additional information, go to https://liteblue.usps.gov/fsa.
Postal Inspectors pay two-thirds of the cost of Basic coverage, which is the federal rate. The Postal Service pays one-third of the cost.
COMMUTER BENEFITS.
This program saves you money by allowing you to pay for your commuting expenses through pre-tax payroll deductions. Because the money for your commuting expenses is deducted from your pay before taxes are taken out, your commuting expenses cost you from 11% to 40% less. By paying for these expenses through pre-tax payroll deductions, no federal income, Social Security or Medicare taxes are withheld. Participants could easily save from $500 to $1,000 per year depending on theircommuting costs and tax bracket. You can change your election as often as you want. You can enroll or make changes through the year—there is no open enrollment period. There is no fee to join or cancel. More details on each benefit can be found at https://liteblue.usps.gov/benefits.
FEDERAL LONG TERM CARE INSURANCE PROGRAM (FLTCIP).
You may enroll in the FLTCIP, which insures for the costs of receiving long-term care (for example, nursing home, assisted living, or in-home care), that typically is not covered by health insurance or Medicare.Many people elect to buy long-term care insurance so they will not need to deplete their savings should they need long-term care services. Long-term care insurance can help ensure that financial resources and support are in place when you need them.You and your spouse may apply for FLTCIP with abbreviated underwriting within your first 60 days as a newly hired employee. Your new spouse may apply for FLTCIP with abbreviated underwriting within the first 60 days after marriage. Otherwise, you may apply for FLTCIP without abbreviated underwriting at anytime by completing the full application. FLTCIP Open Seasons are rare. visit the FLTCIP website (www.ltcfeds.com) or call 1-800-LTC-FEDS (TTY 1-800-843-3557) and choose option 1.
USPS HOLIDAY LEAVE PROGRAMS.
The Postal Service understands that paid time off is important to employees. That is why we provide you with holiday leave, annual leave and sick leave. You have access to your annual leave 90 days after your start date.
HOLIDAY LEAVE.
The Postal Service observes 10 federal holidays and provides full-time and part-time regular career employees with paid leave for these days. When a holiday falls on a non-workday, the holiday is usually observed on Monday (if the holiday falls on Sunday) or Friday (if the holiday falls on Saturday).
Below are the current federal holidays:
New Year's Day
Martin Luther King, Jr. Day
Washington's Birthday
Memorial Day
Independence Day
Labor Day
Columbus Day
Veterans Day
Thanksgiving Day
Christmas Day
ANNUAL LEAVE.
Annual leave is provided for rest, for recreation, and for personal and emergency purposes, planned interruptions from the workplace or to attend to personal affairs. You earn annual leave based on when you began career service with the Postal Service, your employee type and your creditable years of service. All full-time regular employees earn at least 10 days of annual leave per year. If you are a full-time employee, your leave balance for the entire year will be credited to you at the beginning of each year.
SICK LEAVE at USPS.
Sick leave insures employees against loss of pay if they are incapacitated for the performance of duties because of illness, injury, pregnancy and confinement, and medical (including dental or optical) examination or treatment. You earn sick leave based on when you began your career service with the Postal Service and your employee type. All full-time employees earn at least 10 days of sick leave per year. Sick leave is not advanced at the beginning of the leave year, but accumulates based on hours spent in a pay status on a bi-weekly basis. There is no maximum carryover limit for sick leave. Banked sick leave can provide income protection in the event of a short-term disability or it can increase your annuity at retirement. Your sick leave balance is listed on your earnings statement.
OTHER LEAVE.
The Postal Service also provides for military leave, Wounded Warriors leave and court-related leave, among others. More details on employee leave can be found in the following resources:
https://liteblue.usps.gov/benefits.
Employee and Labor Relations Manual (ELM), 510.
Your respective collective bargaining agreement (if applicable).
FEDERAL EMPLOYEES RETIREMENT SYSTEM (FERS).
The Postal Service participatesin FERS, which provides a basic benefit (annuity), a defined contribution (Thrift Savings Plan) and Social Security. Eligibility is determined by your age and number of years of creditable service. New FERS employees contribute 4.4 percent of their salary to the Civil Service and Disability Fund for coverage under FERS.
FERS ANNUITY SUPPLEMENT
THRIFT SAVINGS PLAN (TSP)
The FERS Basic Benefit is a defined plan based upon years and months of creditable service and an average of the highest three consecutive years of salary. If you meet certain requirements, you will receive a FERS Annuity Supplement, in addition to your monthly FERS annuity benefits. The annuity supplement is an approximation of the deduction of your FERS monthly annuity from your full Social Security benefit earned while employed under FERS. The annuity supplement is paid by OPM to retirees receiving immediate, unreduced benefits from Minimum Retirement Age until age 62.
The third part of your FERS benefit is the Thrift Savings Plan (TSP). The TSP is a tax-deferred retirement savings and investment plan that offers the same type of savings and tax benefits that many private corporations offer their employees under 401K plans. Your TSP account is the part of your retirement that you control – you decide how much of your pay goes into your TSP account, how to invest it and how you want your money paid out when you retire. The Postal Service automatically contributes an amount equal to 1 percent of your basic pay each pay period. These agency contributions are not taken out of your salary, and the Postal Service makes these contributions whether or not you contribute your own money.
If you have no prior federal service, you are automatically enrolled in the TSP and 3 percent of your basic pay is deducted from your paycheck every pay period and deposited into your TSP account, unless you make a contribution election to stop or change your contributions. As a FERS employee, you also get matching contributions from the Postal Service. If you contribute 5 percent into your TSP, the Postal Service will contribute 5 percent, including the automatic 1 percent, making your total contribution 10 percent! However, you must take action to increase your contribution to 5 percent to get the full match.
Investing in the TSP is easy. The TSP is made up of five core funds that you can mix and match. Or, if you aren't sure which funds to choose, you can invest in a Lifecycle fund that is professionally designed based on when you'll need your money. You can make or change TSP contributions through PostalEASE® on LiteBlue® at any time. To manage your funds, visit the TSP website at www.tsp.gov.
SOCIAL SECURITY BENEFIT.
As a FERS employee, you have coverage under Social Security.
RETIREMENT ELIGIBILITY RULES.
To be eligible for retirement, career employees must meet one of the age* and service requirements below:
Age 62 with 5 years of creditable civilian service
Age 60 with 20 years of service including 5 years of creditable civilian service
Minimum Retirement Age (MRA) with 30 years of service including 5 years of creditable civilian service
MRA with 10 years of service (benefit is reduced unless postponed). Your minimum retirement age is based on your year of birth and ranges from age 55-57.
More details on each benefit can be found at https://liteblue.usps.gov/retire.
MILITARY AND CIVILIAN BUY BACK.
Military Buy Back (MBB) and Civilian Buy Back (CBB) are processes where employees can make deposits for creditable service during which no retirement deductions were made. Employees may also redeposit any Civil Service Retirement System (CSRS)/ Federal Employees Retirement System (FERS) deductions that were refunded to them during a qualifying break in service.To begin the MBB or CBB process, contact the HR Shared Service Center (HRSSC) at 1-877-477-3273 Opt 5; Federal Relay Service 1-800-877-8339 and follow the prompts. A team member will answer your call and request your Employee Identification Number (EIN). After verifying your information, the team member will ask what period(s) of service you wish to make a deposit for. The team member will send the request to a specialist to validate your service history, if needed.
The CBB process includes several phases:
When validation of your service record is completed by the HRSSC, you will be sent paperwork to complete and return to the HRSSC. It may take up to two (2) weeks for receipt of paperwork.
The HRSSC forwards the paperwork to the Office of Personnel Management (OPM).
Once OPM receives the application, a confirmation letter will be mailed to your address of record with your assigned OPM CSD Claim number. At this point, you may contact OPM at 1-888-767-6738 or visit www.opm.gov for further assistance. OPM determines the amount owed and sends the information directly to you. Once you have completed a deposit, send a copy of the zero balance statement to the HRSSC. Consistent and early saving can mean the difference between a comfortable retirement and a difficult one. It's never too early – or too late – to save!
Military Buy Back (MBB).
If you served in the military, your military service time may apply toward your retirement. To receive credit for this service, you must "buy back" your military service time. Civilian Buy Back (CBB)If you have prior federal (civil) service and received a refund of your retirement contributions when leaving federal service, you may have the option to make a redeposit of your retirement funds to receive credit for your prior service. If you do not repay the refund, you will receive credit in determining your eligibility to retire but will not receive credit in computing your annuity. Consequently, your annuity, as well as any annuity due your surviving spouse, will be reduced.You may also be eligible to make a deposit for:
Any period of creditable civilian service performed before 1989 during which no retirement deductions were withheld from your pay. (Generally non-career time spent as a casual, rural carrier associate, or service with another agency that was classified as a temporary or indefinite appointment.)
Any period of Peace Corps or VISTA volunteer service (excluding training time) regardless of when the service was performed.With both MBB and CBB, you may owe interest in addition to the cost to buy back your prior military or civilian service. The earlier you initiate the buy-back process, the less interest you are likely to owe.
DESIGNATING YOUR BENEFICIARY.
WHEN YOU SHOULD REVIEW YOUR BENEFICIARY CHOICES.
Here are a few examples that should prompt you to consider whether you would like to update your designated beneficiary or beneficiaries, or change the order of your beneficiaries:
Marriage, legal separation, divorce or death of a spouse, child, parent or other designated beneficiary or person in the order of precedence.
Court ordered changes that govern payment of your benefits.
Name change, address change or both, of a designated beneficiary.
Serious health issues or mental incompetence of a designated beneficiary or person in the order of precedence.
Where do I send my completed beneficiary forms?
Beneficiary forms must be mailed to the appropriate address as noted for Federal Employees Retirement Service (FERS) and Thrift Savings Plan (TSP) on the form.
All other beneficiary forms should be sent to the Human Resources Shared Service Center at:
HRSSC Compensation and Benefits, PO Box 970400 Greensboro NC 27497-0400.
For more information on beneficiary forms, please visit https://liteblue.usps.gov/beneficiaryforms.
What happens if you do not have a beneficiary form on file?
If you do not have a valid beneficiary form on file, benefits will be paid in the order of precedence as noted on the beneficiary form for each program — check each form for the exact wording that would apply. For example, this is the order of precedence from the TSP-3, Thrift Savings Plan Designation of Beneficiary:
1. To your widow or widower.
2. If none, to your child or children equally and descendants of deceased children by representation.
3. If none, to your parents equally or to the surviving parent.
4. If none, to the appointed executor or administrator of your estate.
5. If none, to your next of kin who is entitled to your estate under the laws of the state in which you resided at the time of your death.
COMPLETING BENEFICIARY FORMS.
The beneficiary forms for life insurance, CSRS and FERS retirement, unpaid compensation and TSP are easily accessible on the USPS internal (Blue) intranet and external (LiteBlue®) websites. All beneficiary forms with the exception of the TSP form can be done on the computer, which makes it easier to prepare a form that is complete and free of erasures or alterations. When you are finished, the forms may be printed and also saved electronically for future updates as needed.
To request a Beneficiary Forms Kit, contact the H.R. Shared Service Center on 1-877-477-3273, option 5; Federal Relay Service 1-800-877-8339.
ADDITIONAL EMPLOYEE SUPPORT.
HUMAN RESOURCES SHARED SERVICE CENTER.
The HRSSC is the processing site for all HR activities.Contact them with any questions regarding your Postal Service benefits at 1-877-477-3273, option 5; Federal Relay Service 1-800-877-8339.
HOURS OF OPERATION:Monday-Friday7 A.M. – 8:30 P.M., EST.
Note: Peak call hours for the Center are from10 A.M. – 3 P.M., EST; you may experience longer waiting times during these hours.
Mailing Address:
HRSSC Compensation and Benefits PO Box 970400 Greensboro NC 27497-0400.
The HRSSC will be able to help with the following:
Federal Employees Health Benefits (FEHB)
Federal Employees' Group Life Insurance (FEGLI)
Flexible Spending Accounts (FSA)
Retirement / Separations /Voluntary Early Retirement (VER)
Thrift Savings Plan (TSP) deductions
Buy Back (Civilian and Military deductions)
Death Benefits
Beneficiary Designations
Family Medical Leave Act (FMLA)
Military Leave
Tax (State, Local)
Personnel Action (PS Form 50) Processing
PostalEASE® Transactions and Worksheets4.2 PostalEASE®
You can enroll or make changes to your Federal Employees Health Benefits (FEHB) plan or Thrift Savings Plan through PostalEASE®. You can also establish net-to-bank (direct deposit), change payroll allotments or change Federal W4 withholdings through PostalEASE®.
To access PostalEASE®, use your 8-digit EIN and password or PIN as described previously. PostalEASE® can be accessed either via the internet at https://liteblue.usps.gov,which is the recommended method, or by calling 1-877-477-3273, Option 1.
EMPLOYEE ASSISTANCE PROGRAM (EAP).
The most valuable part of the U.S.Postal Service is its employees. Both you and the organization benefit when you have access to services that will help you to maintain and enhance your quality of life. At varying times in each of our lives, we must face personal challenges. Some problems are more easily re solved than others, but many can best be solved with pro fessional assistance. In response to this need, the Postal Service provides free access to an Employee Assistance Program (EAP) for all employees and their families. EAP offers counseling, crisis response, life coaching and professionals answering the 800 number around the clock. EAP is more than just another benefit. It's a time-saving, stress-relieving, powerful tool that helps put resources at your fingertips and supports you in reaching your full potential.
The EAP is available to USPS employees and their families at no cost to assist with the following:
Improve your health and well-being.
Balance work and home life.
Manage stress.
Control depression and anxiety.
Prepare for life after retirement.
Face addictions.
Strengthen relationships.
Cope with grief and loss
Check out www.EAP4YOU.com.. Make the Call: 800-327-4968(TTY: 877-492-7341) and connect live with your EAP 24/7/365.
GOOD LUCK AT USPS!
Now that you have the tools to access and use your benefits be sure that you are using them to their full potential and enroll before their deadlines. It's up to you! The U.S. Postal Service will be here for you every step of the way to be sure you understand your benefits so you can get the most out of them! We are happy to have you on our USPS team and wish you great success in your career with us.